Material Handling Equipment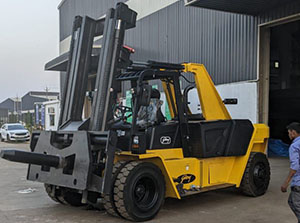 We are Authorized Dealer of Godrej (MHE) for equipment, spares and services. Godrej is India's largest manufacturer of forklifts. Our range includes electric and diesel forklifts up to 25 tonne capacity, warehouse trucks and special trucks for specic applications. We also manufacture attachments of our own design for addressing a wide range of handling applications besides offering attachments made by international specialists in the eld when the application demands.
Learn more about our products and services by downloading our brochure. Get comprehensive information and insights to make informed decisions about your business needs.